The company Mondiale has existed for almost 100 years. But did you know that our origins go back a lot further? To 1860 to be precise. That's when the Fondu family business in Vilvoorde put the metal industry on our map. Since 1921 this company has been known as Mondiale.
For decades Vilvoorde was the beating heart of the Mondialists. This is the remarkable and wonderful story of Mondiale, recorded for you in a 6-part mini-series.
Vilvoorde, in the year 1860: a modern industrial city in full expansion and an important stop along the Brussels-Mechelen axis. This railway line was the first in Belgium and even more impressive, the first of the entire European mainland. It attracted many entrepreneurial talents to this thriving city.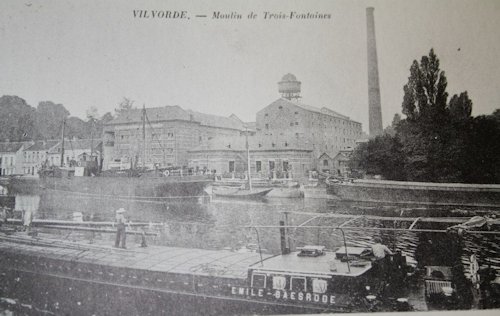 Jean-Baptiste Fondu, remarkable engineer
One of them was Jean-Baptiste Fondu, born in 1832. He was the son of a locksmith and had become an engineer himself. A very ambitious man. Inventive and sociable too. And very much appreciated for it, even in the upper circles of Paris.
As an inventor and producer, Fondu specialised in railway equipment. He made ingenious improvements to doors, locks, handles, lighting, safety systems and bodywork. He invented a time recording system for night watchmen. He designed equipment for fire hoses on trains.
The Fondu factory, predecessor of Mondiale
In his factory he produced nails, rivets, bolts, nuts and hinges. He also had a locksmithery and a workshop for machine tools. Now that will certainly ring a bell for all those who know Mondiale today.
Fondu – Staadt, Fabrique de Matériel de Chemin de Fer' was the first of many names. This factory remained in the same place for many years: in an old Dominican monastery in the Lange Molenstraat, near the river Zenne.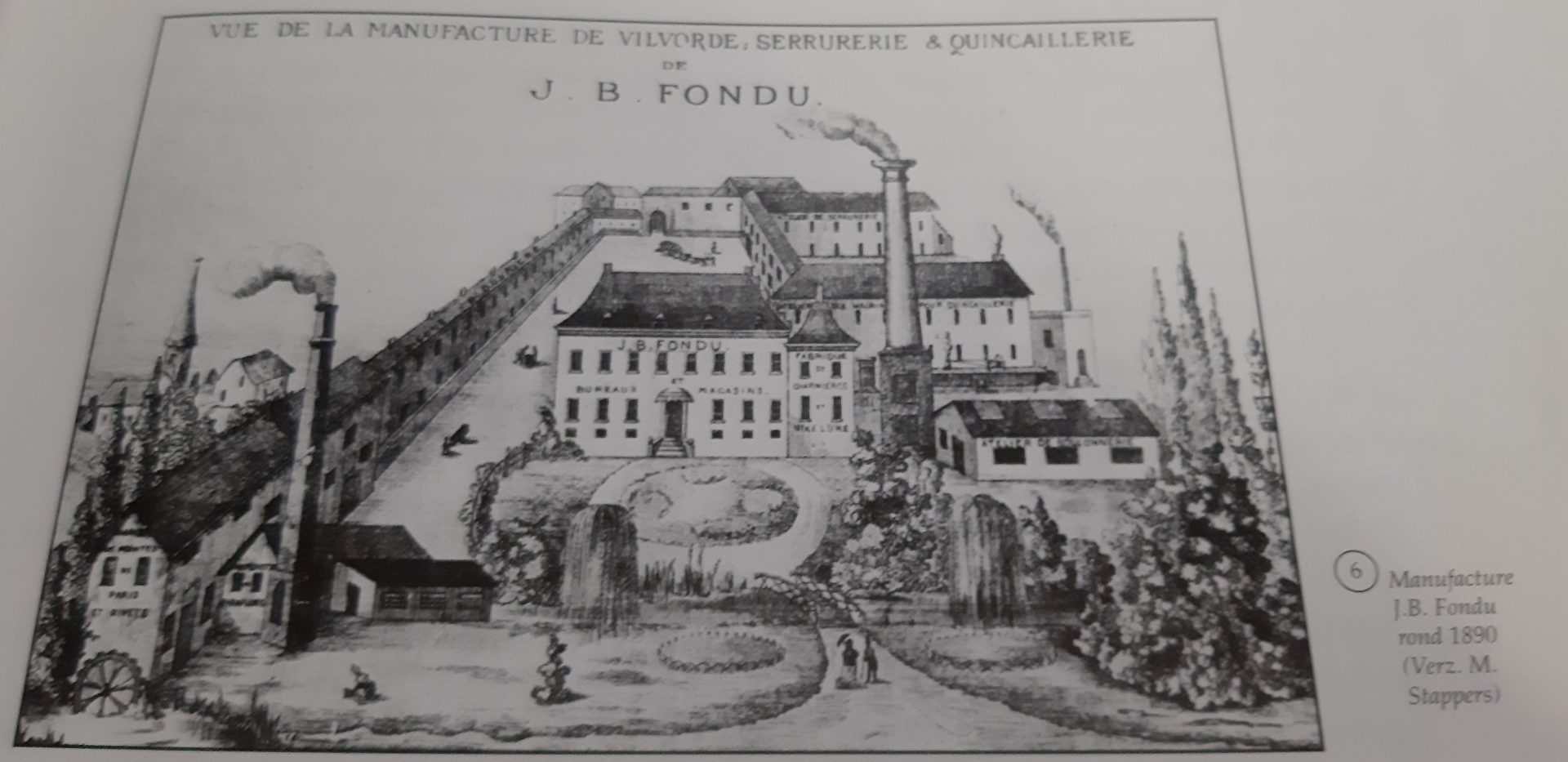 In 1894, Jean-Baptiste finally stepped down from the Board of Directors. A few years later, at the age of 69, he emigrated to Ohio in the United States. The baton was, in the meantime, passed on to his 3 children. The company was renamed 'Société en nom collectif Charles J.B. Fondu et Soeurs'.
A new era and a new regime… but you'll read about that in the next section.
Source: STAPPERS, M. (1998). The remarkable history of a Vilvoords Metal Construction Company – 1860-1989. Vilvoorde, Dupress Vilvoorde.